This outdoor photographic portrait exhibition took place in the summer of 2021. It features the villagers of Carsphairn parish in Dumfries and Galloway, captured by Award winning photographer Alicia Bruce at the mysterious Green Well of Scotland.
The Green Well of Scotland sits next to the Water of Deugh (Dee) at the foot of the mighty corbett Cairnsmore of Carsphairn on Dumfries & Galloway core path 487. It comprises a 30 foot diameter pool, said to be bottomless. Historical sources suggest it was visited regularly in times gone by as it was believed its water had healing properties – and locals believe it is one of the Fons Scotiae mentioned in Saint Columba's biography.
All 180 odd members of the local community were invited to step forward and be photographed at this site of historic and cultural significance. The exhibition captured a community outdoors as they emerged from lockdown, in a project which re-animated routes once trod, making the Well a focal point for community as it may have been in times past.
The Green Well of Scotland is situated just up the river from Knockengorroch, where the world-renowned greenfield festival takes place each year. The exhibition opened outside the Carsphairn Heritage Centre and at the Green Well of Scotland on Sunday 27th June 2021, free for the public to visit until the end of September 2021.
If you missed the exhibition you can still visit this beautiful place, and perhaps cure yourself of some ills. But be careful! The well is deep.
For more information check out project instigator Katch Holmes' Lost Wells podcast, episode 4 of which is dedicated to the Green Well of Scotland.
The photographs from the exhibition can be viewed in the slideshow below.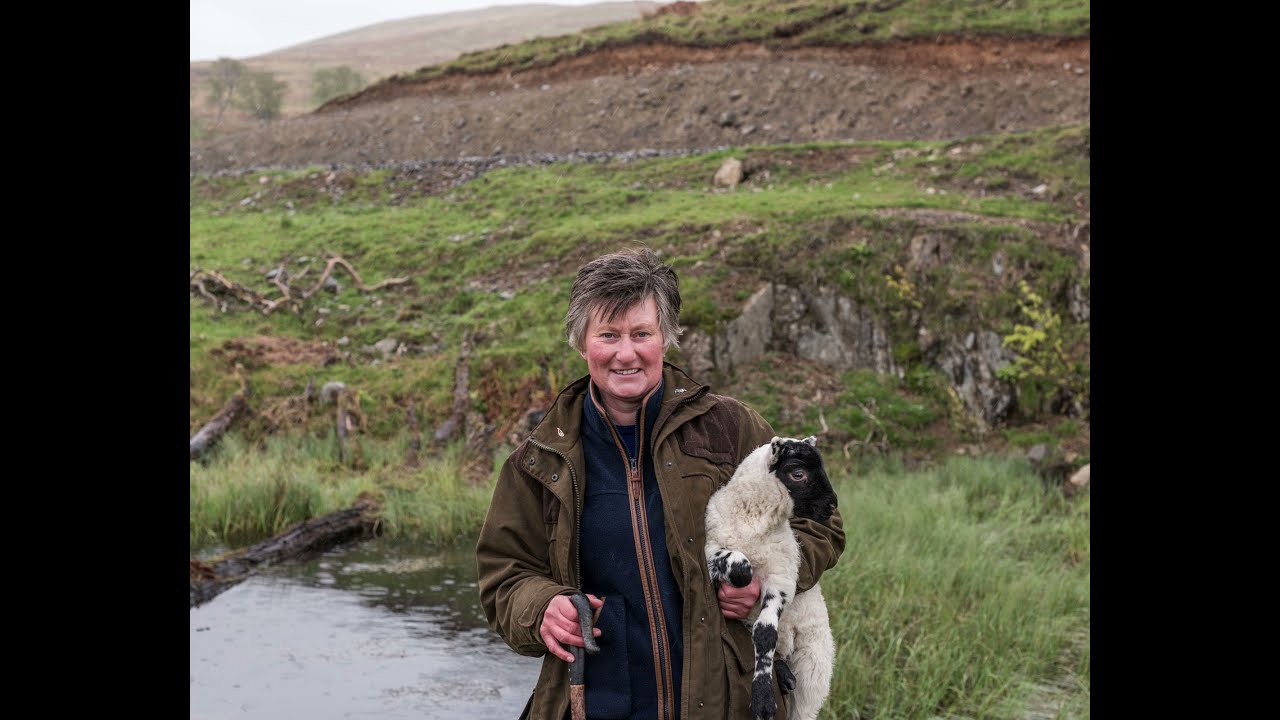 "We made pictures in all weather conditions from high winds to hot sun to heavy rain and enjoyed the everchanging light and landscape in this magical spot. I enjoyed hearing about folks connections to the well. At some points it got quite spiritual and uncanny and often brought out the romantic bond in couples. I loved seeing the gestures and responses unfold as I made the portraits with them all."

Alicia Bruce, photographer
"The water of it was believed to cure many illnesses. This well is in the middle of a solid rock and is about 30 feet in circumference. It has no outlet, and though much rubbish has been thrown into it at different times, it is still about 20 feet deep. Some people continue to wash their bodies with its waters as a remedy for scorbutic diseases."

Rev. W Mackenzie, A History of Galloway: 1841
"There are few wells that can boast a richer folklore than the Green Well of Scotland. Tucked away in a remote part of Galloway, the well is seemingly ageless and bottomless. Here you will find healing lore, devil lore, stories of witches and avian guardians, lairds, Covenanters and a fugitive 'alchemist'. Above all the Green Well is a place of beauty, a place where the regions' cultural memory is stored like a battery."

Dr Peter Hewitt, Dumfries and Galloway Museums, 2021
Supported by Dumfries and Galloway Regional Arts Fund and Event Scotland through Scotland's Events Recovery Fund.
Location