Over four days a multitude of musicians gather round the hearth and play sets and sessions amongst a rapt audience in the 'langwhan' longhouse. Artists come from just down the road, to the other side of the world and meet in this intimate space to create new music.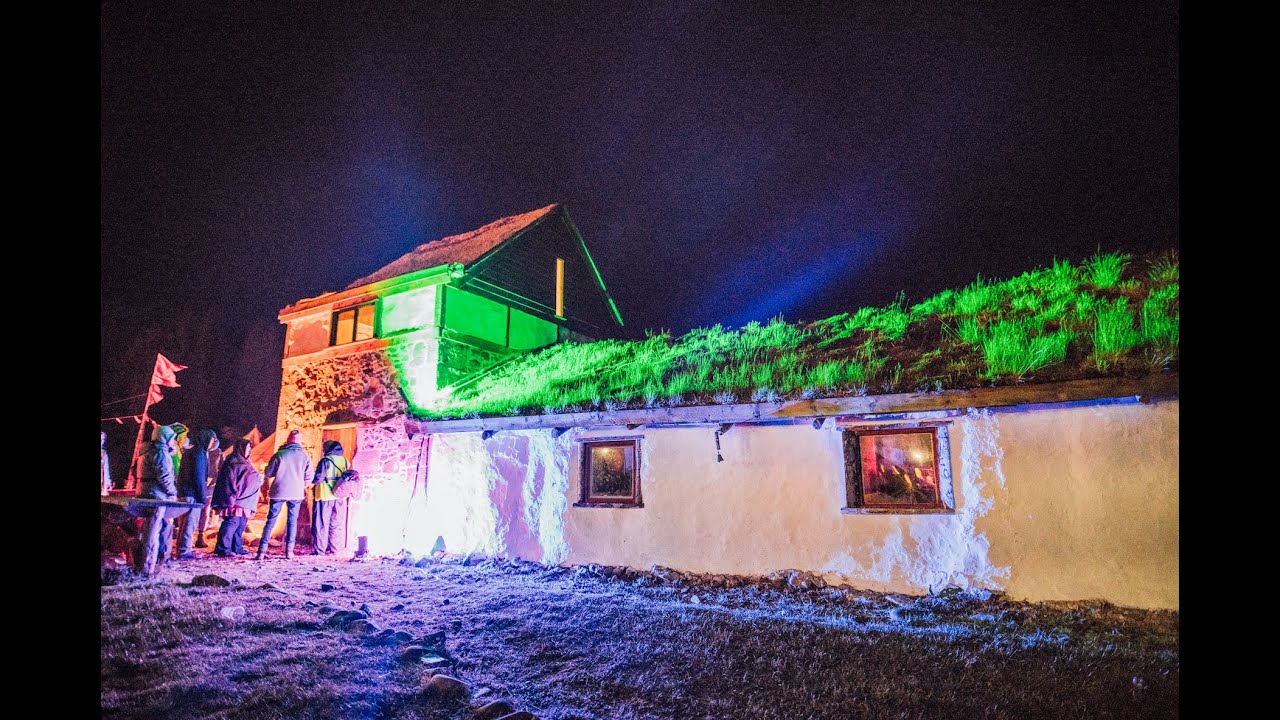 The 'langwhan' was not a quick build. The 'Long-house' project began in 1995 to reconstruct a thatched, part rough stone, part timber-frame and turf infill medieval 'long-house' faced with wattle and clay daub, with a two story stone tower, such as would have been stood on or very close to the same spot.
Circa 1580 the longhouse was the seat of a prominent Macmillan clansman, but the site is older still. Within a five sided walled enclosure the medieval plan-form appears to overlay a late iron-age rath or ring-fort, with a circular tower structure at the south end of a partly moated crannog like enclosure. The unusual layout suggest that the medieval farmstead was built within the confines of an earlier defensive enclosure which belonged to some chieftain of the 'Tribe of Deugh'. In the glen of Water of Deugh there is evidence of more of less continuous settlement that dates back some five thousand years to the middle stone age.
Over the years it has taken to complete many people have volunteered their time and skills to trial how a structure like this could be built. Constructed using traditional materials and traditional building techniques the building has a green turf roof, wattle and daub walls and a traditional lum over the fireplace.
Filled to the brim for every session, the langwhan sits at the very heart of Knockengorroch festival.